ATX Homes Launches Collaborative Home Search App
22

May
Adrian Salas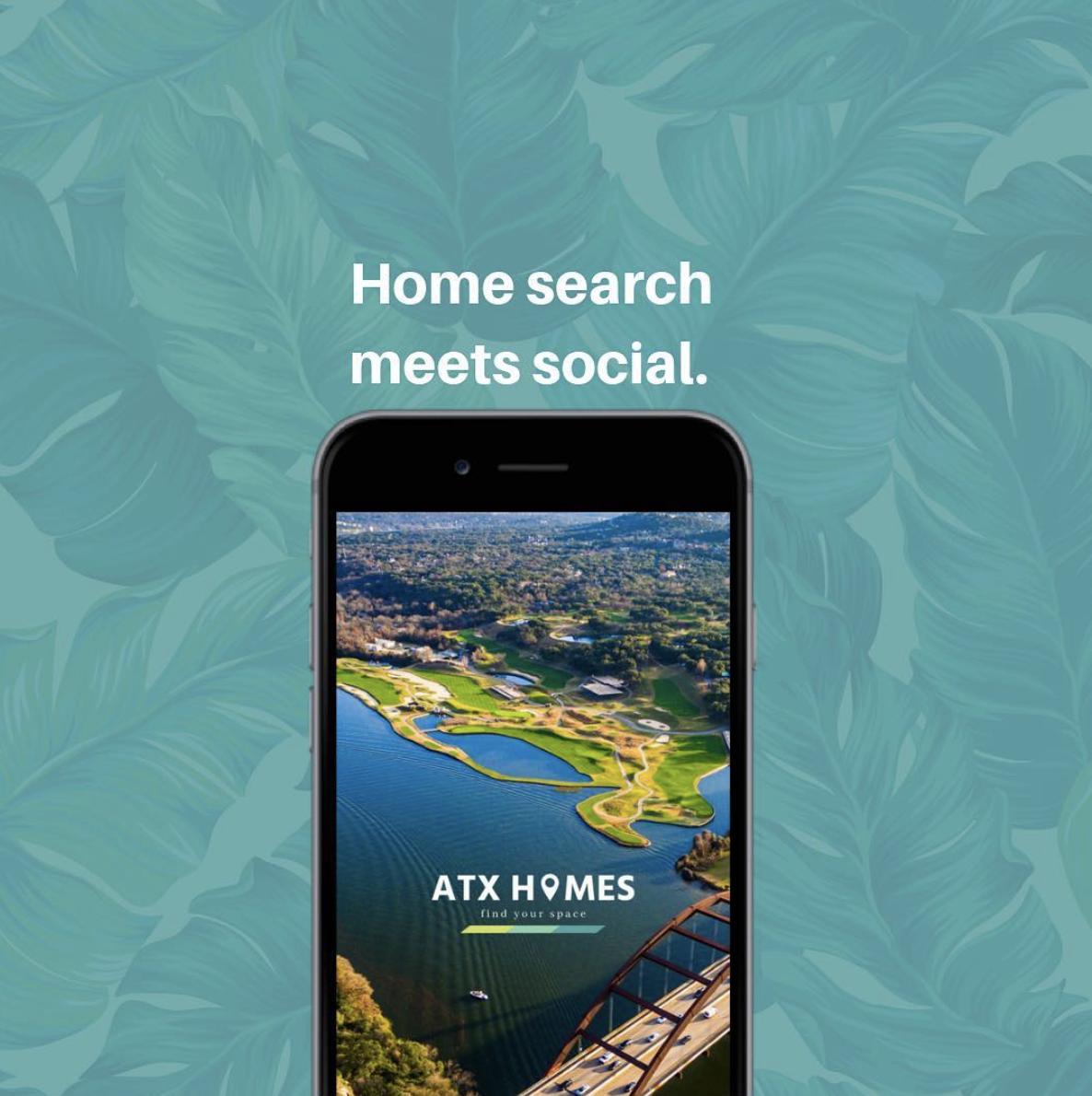 ATX Homes has officially launched its own Austin real estate mobile app that provides a wide array of abilities when it comes to searching for real estate in Austin and surrounding areas. The mobile app has features that allow the user to search by your basic filters like price, bed/bath count, areas, square footage, and a geo-location filter that allows you to see every property that is for sale or lease in any area you may be driving through or standing in.
Along with creating your own custom search, you can save your favorites and get alerts instantly when something hits the market within your search criteria.
"Our real estate home search app is an added value for all of our current and future clients. You don't have to wait to get a list of properties prepared for you by a realtor. Especially, with how the landscape of real estate technology is evolving, it's important for our clients to be able to access home information immediately. With Zillow and Trulia you get property info but it's not always accurate, so we launched an app directly connected to the MLS with the most accuracy" said Adrian Salas, Managing Partner at ATX Homes.
Collaboration is Key
The ATX Homes app also features collaboration features that allow you to invite your friend or spouse to your home search. You can share and save properties together and see each other's favorites. You can also share properties directly through the app with an ATX Homes agent to ask questions and schedule a showing. You never have to leave the app to request info or ask questions. There's no having to copy and past links via text or email, you can simply share everything through the app which streamlines the home buying process.
"We're currently scaling our brokerage by hiring more agents to serve our local communities and continue to stay competitive in all aspects of our brokerage" said Adrian.
If you're thinking about buying a home in Austin, the ATX Homes Real Estate app is a great place to start. You can download it on iOS or Android as it's available in the App Store and Google Play Store.
Get the app: https://atxhomes.app.link/IoUSGTlyoQ